About Nowick Gray
Born in Baltimore, Maryland in 1950, I lived also near New York, Atlanta and Chicago while growing up. After attending Dartmouth College, I continued my travels throughout the western states and Canada. I completed my formal education with an MA and teacher training in British Columbia, and taught in Inuit villages in Northern Quebec for three years.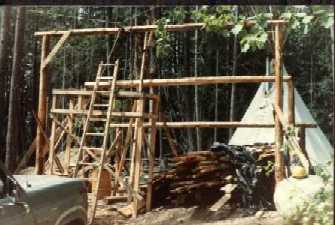 In 1980 I settled in a small mountain community in British Columbia, where I established a homestead, built a house and started a family of my own. In 2002 I moved to the city of Victoria, BC, where I run an online editing business, and enjoy playing African drums, performing with a world-beat percussion band. In winters I enjoy traveling to tropical locations.
Having also worked as a carpenter, treeplanter and nonviolence trainer, I've continued a lifelong devotion to writing. My poetry, fiction and nonfiction has appeared in a variety of periodicals and anthologies, and my first novel, Rendezvous at Jumbo Pass, was published in 2013.
---
Adult Heroes by Chronology (1968- )
Joseph Heller, Jimi Hendrix, Thomas Mann, Emerson, Whitman, Nietzsche, Miles Davis, Kazantzakis, Henry Miller, Earle Birney, Friedrich Schlegel, Jack Kerouac, Inuit Tales, Scott Nearing, Stephen King, Michael Chrichton, Gandhi, Gene Sharp, Jack Vance, Olatunji, Mamady Keita, Hunter S. Thompson, Eckhardt Tolle, Famoudou Konate, Ramana Maharshi.