9/11 All Over Again
11 Septmember 2014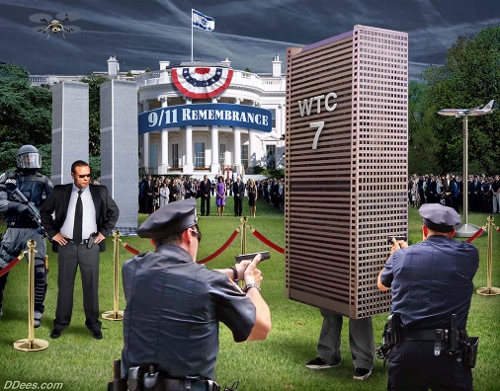 Without regard to the grievous events of this day and ongoing imperial assaults to human truth, crimes against nature, genocide and neofeudal domination of resources for private gain, absolute pursuit of absolute power, we in the trenches of ordinary human life peer over the ramparts shellshocked into taking refuge with our cup of tea, our ration of sugar.

In the world of arts, culinary and otherwise, in cultural and spiritual development, we derive great pleasure in our powers of discrimination. Winery cultures of fine bouquets, the artisan cheeses, the single-origin coffees, the double-malt scotches, the pirouettes of the ballerinas, the fingering of the soloist and repertoire of the ace pitcher, the nuances of chakra readings and aura discernment, the chocolate importers, the eighty varieties of high-end balsamic vinegars and casks of olive oils for the same salad set, the architectural details and palette techniques of the avant garde, the literary experiments and poetic powers, the timbre of the opera star and the scratchy kitsch of the vinyl cut compared to the digital purity of the 48-track engineered marvel of synth, the sleek new fashion of dress or 12-cylinder roadster, driven like all the rest on rivers of oil, oceans of gas, buckets of blood.

We care. We hold the hands of the sick and elderly. We pack the school lunches, dole out allowances, file taxes dutifully to keep the sun straight in its daily path, eggs in their safe container in the humming fridge.

In this universe of infinite grace and insidious evil, we hold out hope that kindness and beauty will triumph over death and decay. We assert the preeminence of clarity and honest speech, over ragged brutality and suave, chameleon-smiling deception. We shun politics for the spade in the soil, or embrace it with the handshakes of real folks on the street corner, wanting a better deal in city hall.

Dreaming, we imagine a better timeline, but admit the monsters knocking on the door. We will wake up, after all. Might as well let them in, serve them some of the leftovers after the feast of gourmands. Turn the telly on to distract them while we duck out and take the lift to another future, where free energy and intergalactic telepathy replace carbon and copper conglomerates. Hunkering under winter covers, we slide to tropical sands, limpid waters purified of the age of toxins. Querying, How was it all possible? And what happens next?

Again, we wake: from dream to dream. Each waking, to another dream: the snake of life shedding skin after skin, ever seeking its momentary nap in the sun.
-- by Nowick Gray
---
Further Reading:
---
: choose alternative news media